NEWS ︎ 2020 ︎ NEWS ︎ 2020 ︎ NEWS ︎ 2020 ︎ NEWS ︎ 2020 ︎ NEWS ︎ 2020 ︎ NEWS ︎ 2020 ︎
---
04/02/20
---
Looking down from a plane's window provides the same feeling as standing on the edge of the Grand Canyon; we are microscopic. The grid of the city slowly fades away and the edge of the ocean merges with the blue sky. In the midst of this global epidemic, I braved LAX to jet across the country to be with Lenita, my mother and the inspiration behind our flower truck.
The journey this time around felt different; my actions cautious and silence has never felt louder. Landscapes felt bigger, details sharper, clouds chunkier and uncertainty filed the air. It's ironic that a microscopic infectious agent has generated such chaos, fear and an instant reminder of life's fragility.
Covid-19 reminds us that regardless of where our feet stand, we are all vulnerable. Tomorrow carries a mysterious spirit, but I hope that along with it comes the strength to rebuild a kinder humanhood.
Be well and let's take care of one another!
Nemuel + Team LENITA
---
LENITA is temporarily closed until further notice in an effort to help contain the spread of COVID-19.
Cloud photo by
Tom Barrett
on
Unsplash
---
04/01/20
---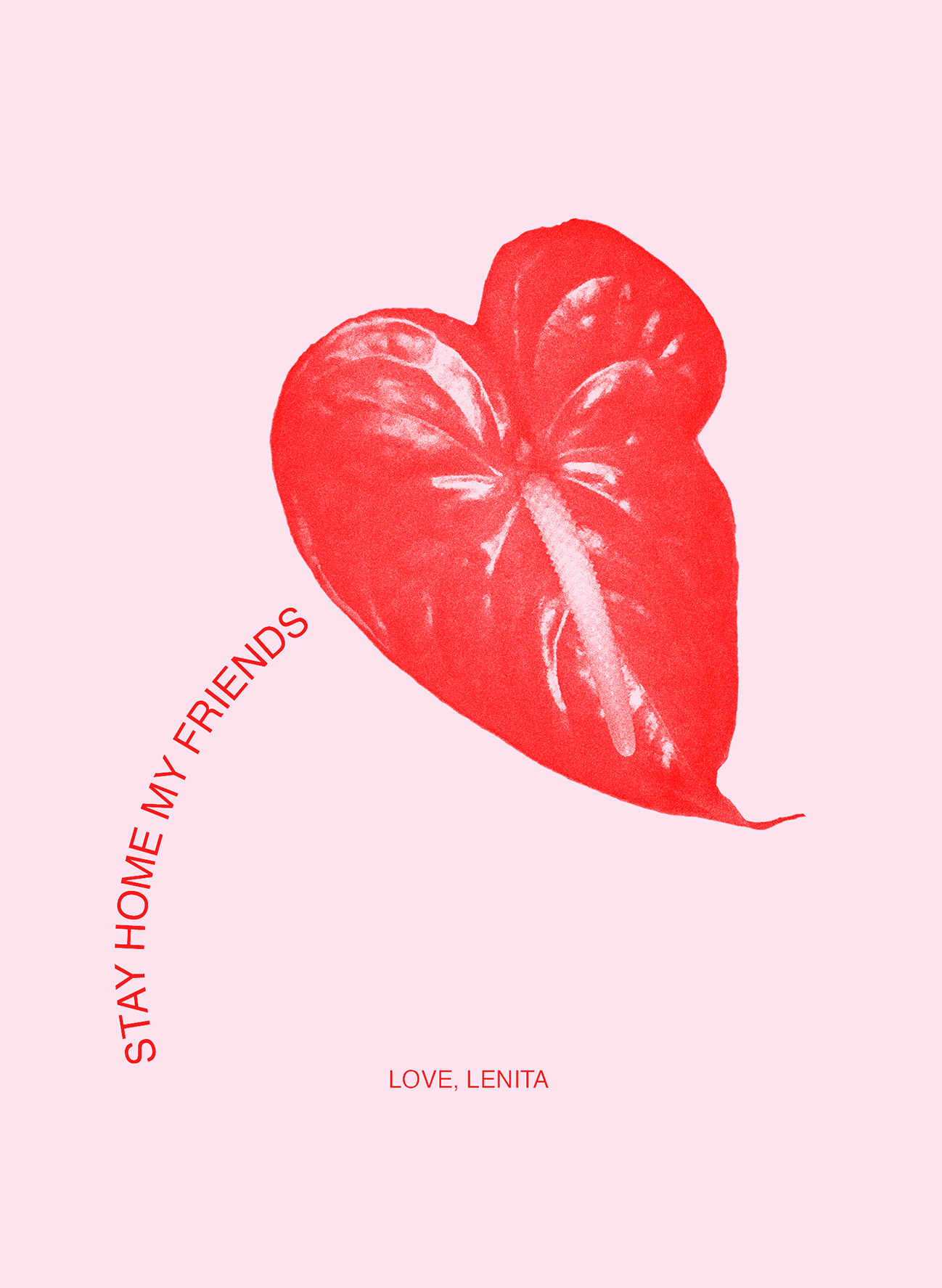 In an effort to help contain the spread of COVID-19, LENITA is temporarily closed for the month of April.
To everyone effected by the virus, please feel our love. And to all persons working to make daily life feel slightly normal and safer, from the medical field to associates stocking the shelves at our local markets, our deepest gratitude.
Hope to see you again very soon!
---
PS. If you're feeling stressed, depressed or anxious and need to talk with someone, please connect with a Crisis Counselor.
LA County Department of Mental Health
24/7 at 1800-854-7771 or text "LA" to 74174
Nationwide
Text "HOME" to 741741 or online ︎
crisistextline.org
---
03/05/20
---
The moment LENITA became a concept, pink became her color! The decal placement went trough various stages, the variations in color profiles were endless, and the auto body shop attempted four custom swatches until the perfect LENITA pink bloomed.
Historically, there is so much to be said about the color pink. From the marbles of Versailles' The Grand Trianon to the pages of BUTT Magazine, to the glow of Marilyn's dress in 'Gentlemen Prefer Blondes' to a soccer field scattered in pink by Barcelona's players uniforms, to Princess Peach from Super Mario, the transgender flag, Sheila Bretteville's 'Pink Poster' to Barbie's world to 'millennial pink'; this shade of red is for everyone!
For LENITA, pink is powerful and timeless. A tone that in the 20th century was cast under the shadow of ladylike, homosexuality and all things feminine. It's a symbol of hope as we push for the shift in the minds of political leaders such as Damares Alves, a minister in Brazil who recently claimed "Boys wear blue and girls wear pink." It's a right that no color defines someones identity, but instead, continues to celebrate diversity, strength and a cure for the future.
See you at the pink flower truck!
Nemuel + team LENITA
---
Pop-up locations ︎
Lenita Pink Sticker by Maddy Nye ︎
---
03/03/20
---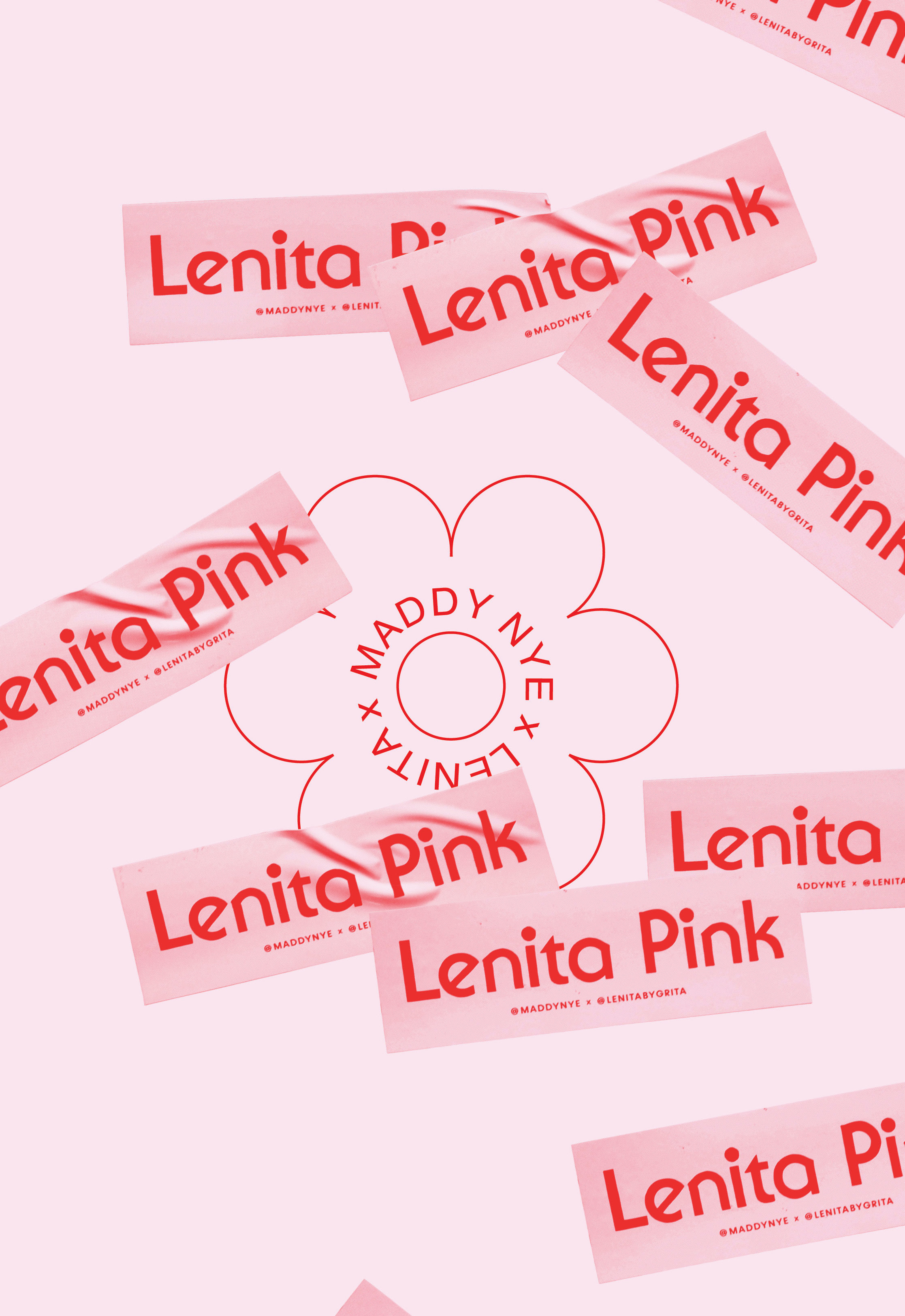 We often get asked what color is our flower truck. It's not baby pink or magenta nor millennial or rosé, it's LENITA Pink!
In response, we've teamed up with Minnesotan typographer
Maddy Nye,
the creator of our favorite bumper sticker
'Millenial Pink,'
to create a version that directly states how Lenita pink is a swatch worthy of sticking around.
Stop by LENITA and grab a complimentary sticker while supplies last.
---
Maddy Nye
Instagram ︎
Maddy Nye
Website ︎
---