12/02/21
---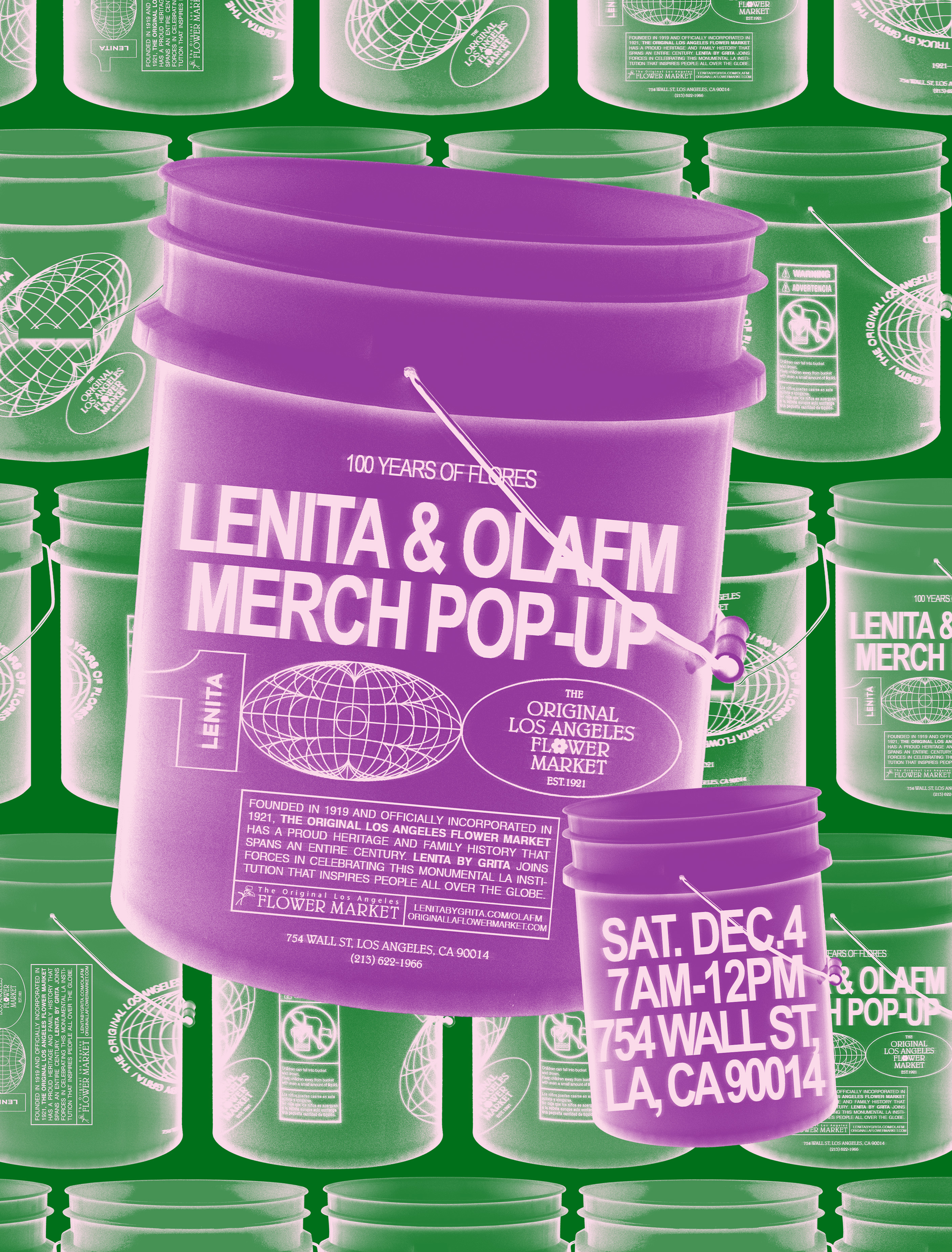 We invite you to join us early in the morning at The Original Los Angeles Flower Market to meet the vendors that give the market life and the flowers that give it color.
LENITA will be setting up a pop-up shop inside the market featuring our collab t-shirts and merchandise.
Saturday, December 4th
7:00 am - 12:00 pm
754 Wall St.
Los Angeles, CA 90014
Public Admission: $1
Parking, admission and further info ︎︎︎
---