11/15/21
---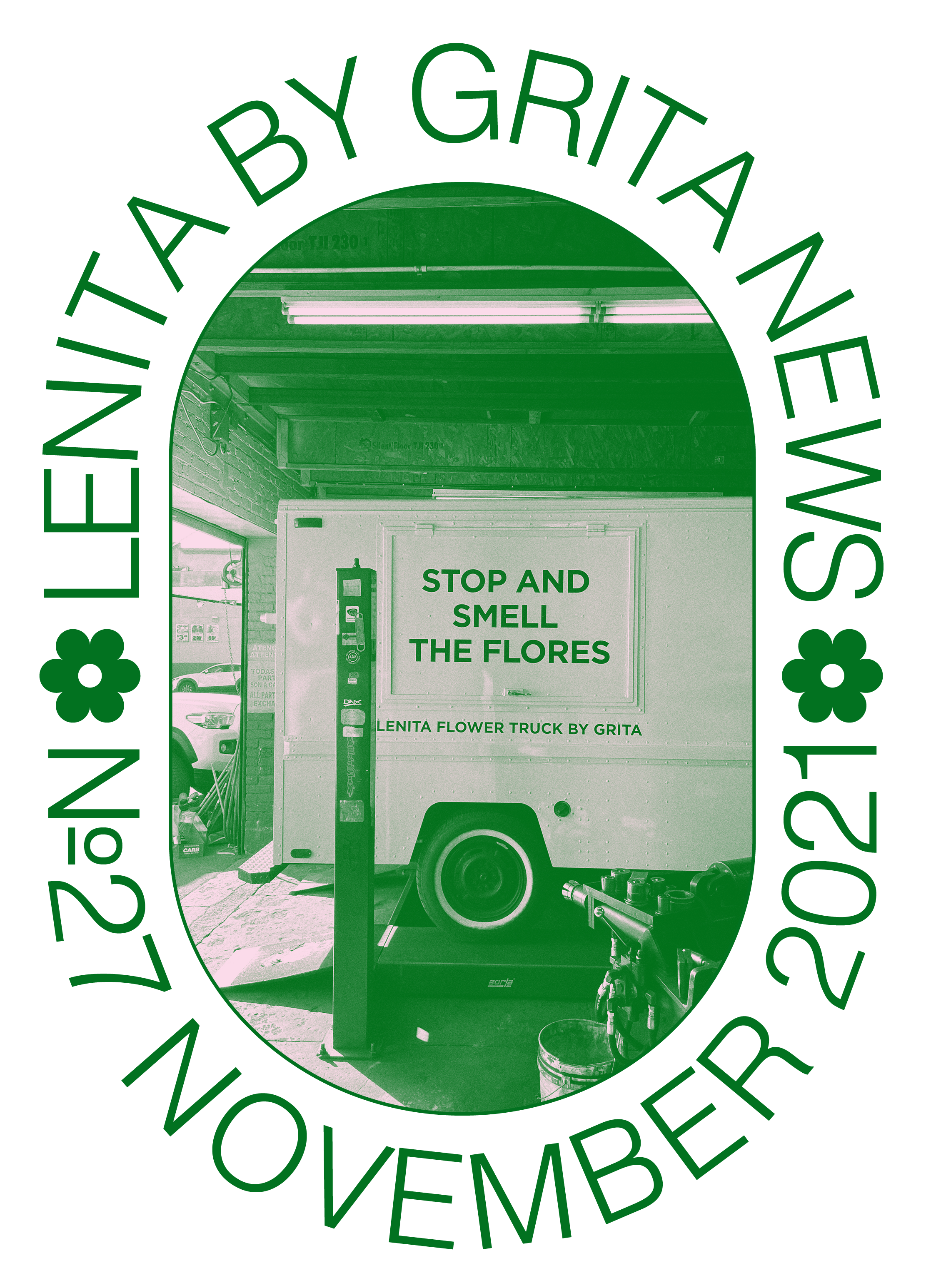 A few days ago in the dark of night, someone broke into the parking lot where LENITA resides and stole her muffler and catalytic converter. Our natural human response in unfair scenarios such as this is pure anger and sadness — how could this unfortunate burden happen to us good people?
The truth is that we're
not alone
. In a sea of vulnerable vehicles, LENITA is just another target, glazed in pink. Similar to us mortals, the truck breaks down, needs maintenance, has glorious days and ones we'd like to forget. And as long as we're part of this tangled planet we all call home, anything and everything is bound to happen.
As I drove from downtown LA to the west side for a pop-up with missing car parts, ears bleeding from the loud commotion and disturbing traffic, I was grateful for all the positive things that surround us daily. Remembering that we're still breathing, dreaming and struggling together brought comfort. Every face that stopped by our window that day was a gentle reminder that sometimes we must move past the noise and remind ourselves to continue to stop and smell the flores.
Have a beautiful Thanksgiving!
Nemuel
Visit the flower truck ︎︎︎

---