03/03/20
---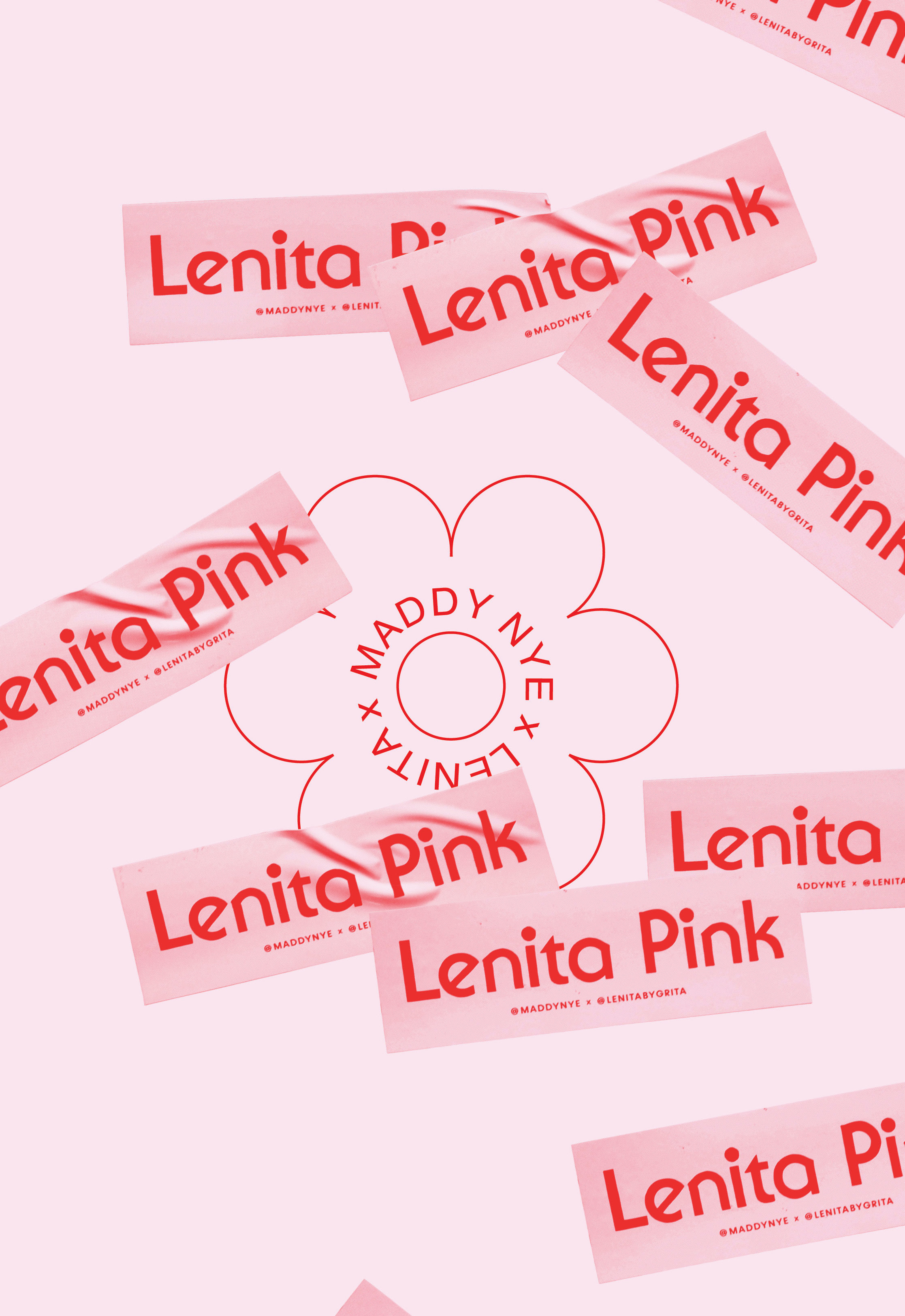 We often get asked what color is our flower truck. It's not baby pink or magenta nor millennial or rosé, it's LENITA Pink!
In response, we've teamed up with Minnesotan typographer
Maddy Nye,
the creator of our favorite bumper sticker
'Millenial Pink,'
to create a version that directly states how Lenita pink is a swatch worthy of sticking around.
Stop by LENITA and grab a complimentary sticker while supplies last.
Maddy Nye
Instagram ︎
Maddy Nye
Website ︎
---