02/15/19
---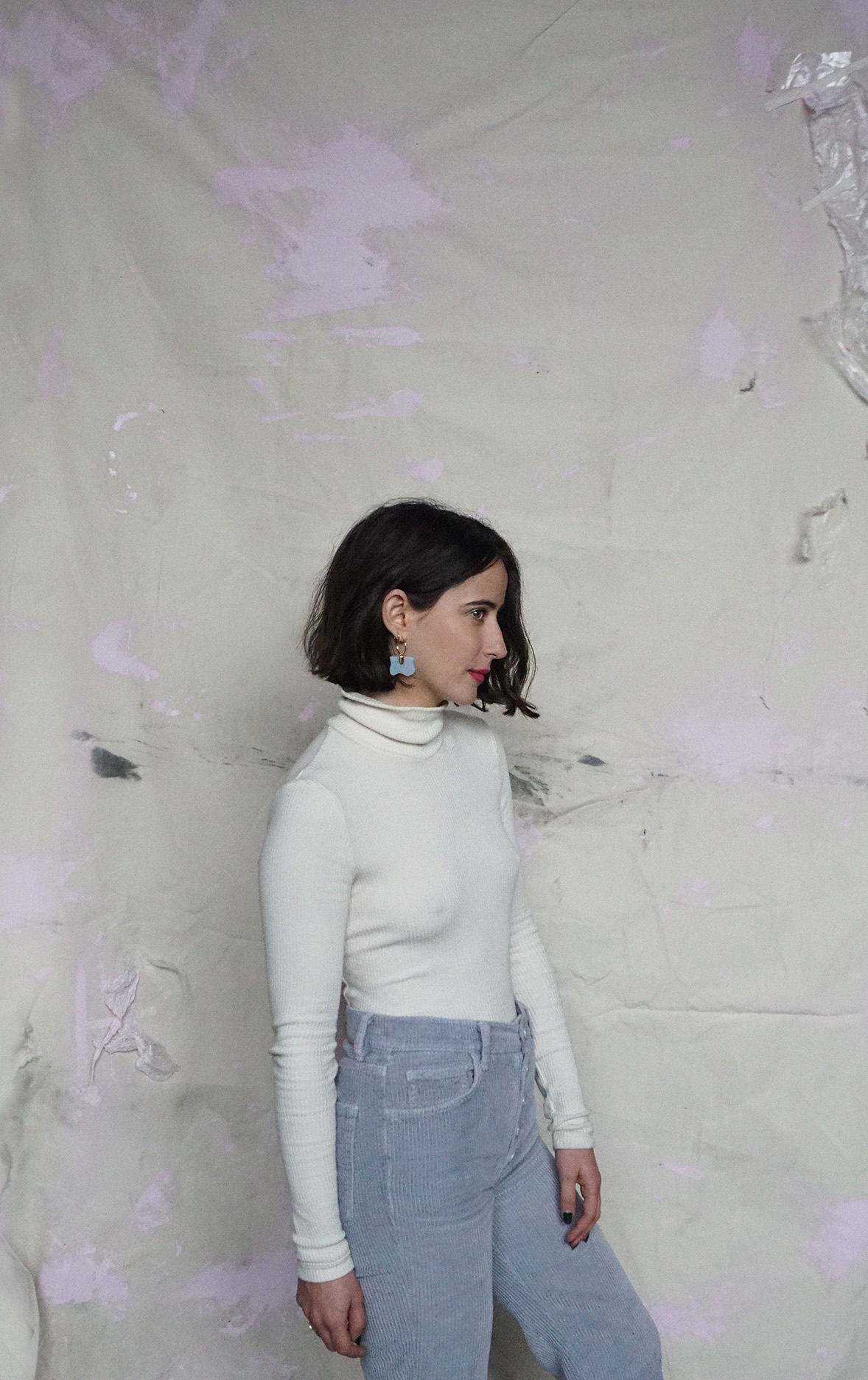 Allison Teicher believes that adornment and beauty should be intertwined with sustainability and community. Eyde is created using a slow, mindful approach to design.
Read our Q+A with Allison below and learn more about this month's featured artist.
︎
Allison Teicher
Silver Lake, Los Angeles
Jewelry Designer
What's the meaning behind the name EYDE?
My mom actually suggested the name Eyde, which means "community" in Yiddish. It reminds me that I set out to create a brand that highlights our interdependence, the ties between people and how they make us who we are.
You're now experimenting with other materials such as glass. How's that going and are there any other materials you'd like to explore in the future?
Glass! Yes, it's amazing. I have broken a lot of glass and gotten a lot of cuts but I'm loving every minute of it. Working with new materials is something I hope to always explore. Next on my list is clay!
If you had to choose only one piece from your entire collection, which would it be?
In this moment I would have to choose the Isis necklace. It was the first glass piece that I carved for this collection and the shape is modeled after a woman's figure.
The internet is losing their minds over the '10 year challenge' right now. What would you tell Allison from 2009?
Allison from 2009 was in design school: Hey Allison, take all the big risks. It's worth it! And RELAX!
Is Valentine's day special to you?
I think it is special to celebrate people you care for on any day of the year. I also think it's special to celebrate yourself. I can't argue with a reminder to give someone (or yourself) a little extra love.
One month down in 2019 and 11 more to go. What's ahead?
My intention for 2019 is to work with clay, collaborate with more independent designers and artists, and visit the contemporary art scene in Lima, Peru!
Current faves:
Song: Perfume Genius, "No Shape"
Color: Forest green
Movie: Roma
City: Hanoi
Spot in town: Korean Spa
Eyde's
Instagram ︎
Eyde's
Website ︎
---